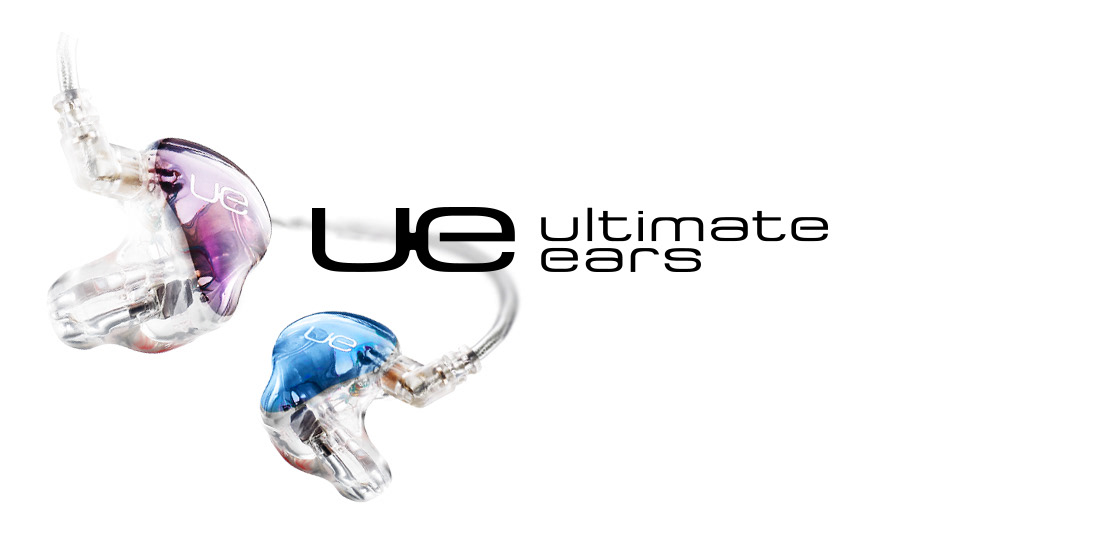 CUSTOM IN-EAR MONITORS
UE Pro handcrafts the world's highest quality custom IEMs. We were tasked to create a website that would reflect that same quality and superiority.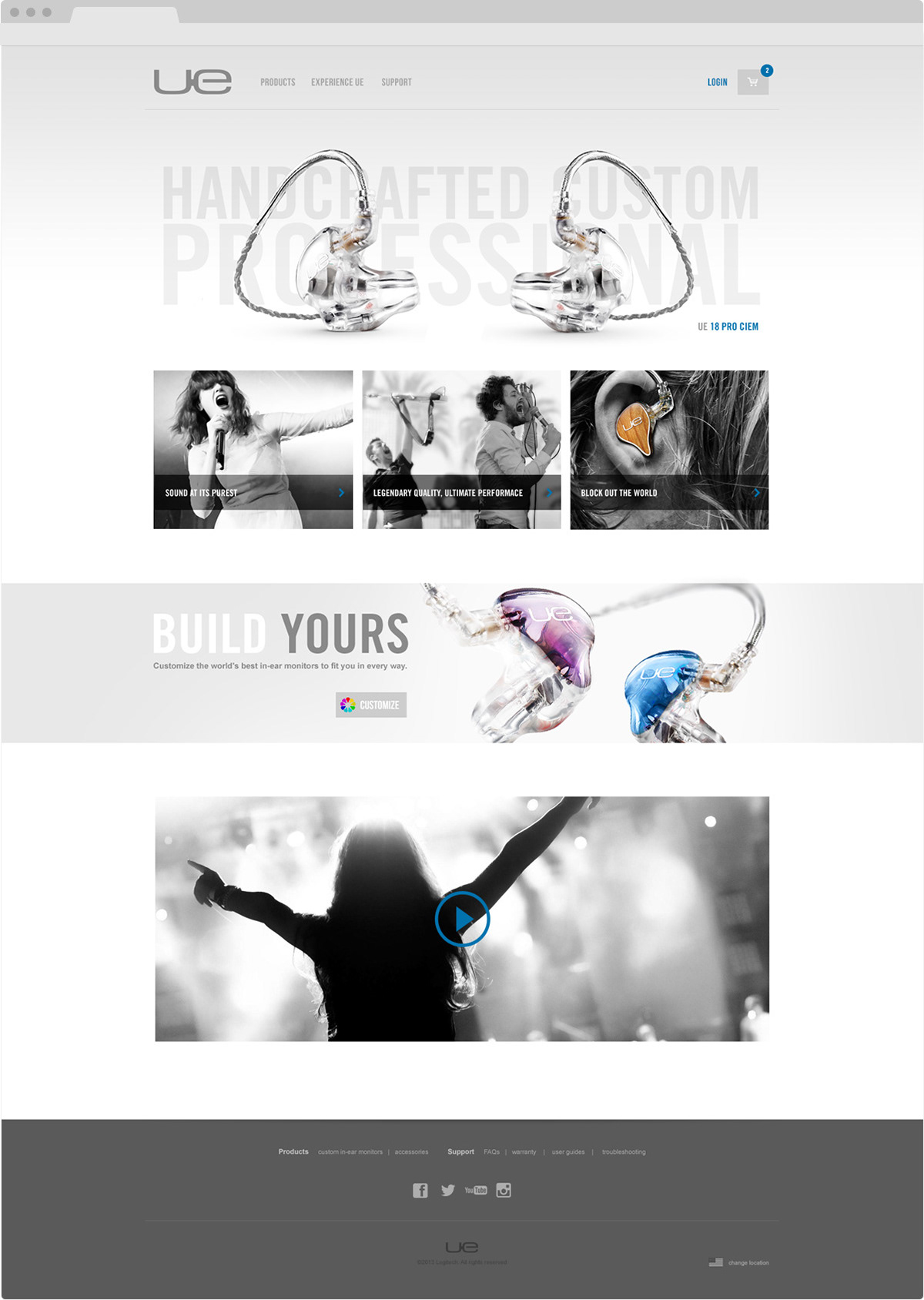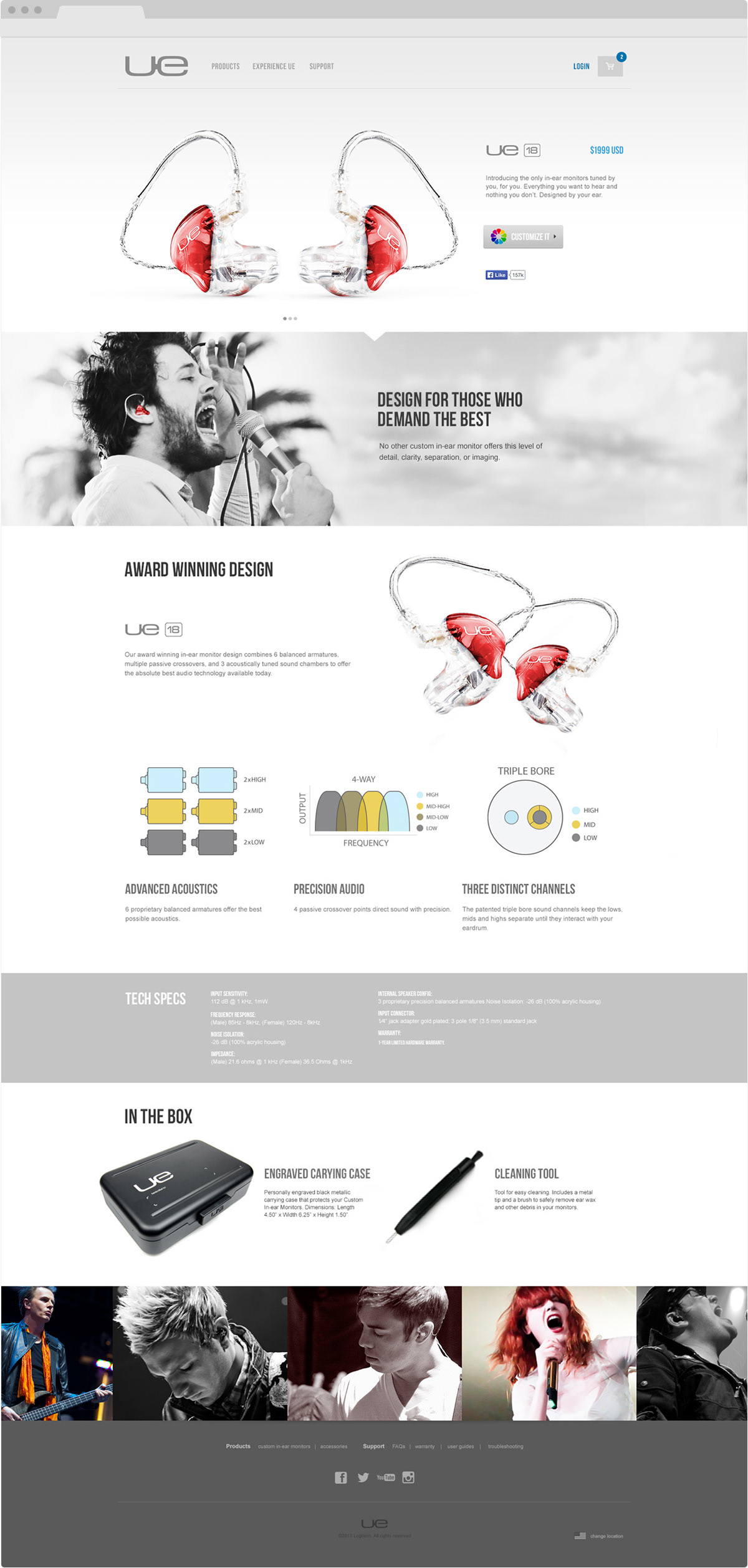 The digital customizer allows users to build and design their perfect in-ear monitors, with the advantage to preview in real time how their design looks.